Welcome
OSMOSE Korp created in July 2010 is a craft factory of high quality baits, fresh boilies selling , ingredients for diverse and varied fishing for carp and white fish. This is the result of extensive research on the bait for carp fishing and on the mechanism of flours and additives.

With an experience of over 20 years in the field of fisheries, " pêche à la grande canne", à "l'anglaise", "bolognaise", "quiver ", or that of carp to modern techniques, today resulted in a range of bait of the highest quality, covering all water types and situations, whether fisheries fast a few hours to several weeks long session.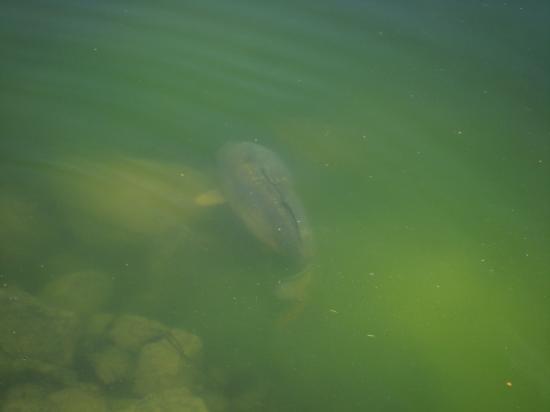 With the support of laboratories, the experience of fish farmers bringing additional knowledge of fish and their environment, in terms of nutrition and that of the attraction, bait offered meet specifications very strict balance of amino acids, protein content managed, increased digestibility and attraction / diffusion, use of various water-soluble flour, of creeping, palatable and natural attractants, of pure oils (wintered if required) plant or animal, of based on certain flavors ethyl or glycerol, aromatic macerates, and natural fruit powders (4 kg of fruit per 1kg of flour), flour, animal and plant.
Some recipes were born 6 years ago, after testing and evolve, we come today to bait fishing and taking throughout the year.

The recipes are unique and different from what can be found today in the market for handicraft factories.

The baits are steamed with a temperature controlled heating and low of 72 ° C. This allows not to distort or wash out the baits, so as not to alter the quality, as well coagulating egg white and egg yolk (for coagulation early white 57 ° C, 65 ° for yellow C). What is the advantage of using very large meal if cooking qualities make them sterile?
Our meals are fresh and the stock is renewed biweekly, OSMOSE Korp can offer fresh bait and without preservative and frozen bait on demand.

Thanks to team members and consulatnts; you will find advice and listen to best meet your needs and questions.

OSMOSE Korp wish you very good fishing with our baits, do not hesitate to send photos of your catch and your feedback on the use of our products.

 
Have fun

!
bouillette fraiche,bouillettes fraiches,fabrique artisanale,appât pêche carpe,pop up fluo,pellet,mix,method mix,stick mix,osmosekorp,osmose korp